Finally, the 2022 World Cup in Qatar has officially ended. After 64 matches played from the group phase to the final round, the champion has finally emerged, namely Argentina. Previously, many surprising and unexpected things happened during this tournament.
The final match that brings together French and Argentina were very interesting and intense. This match is also a separate stage for the owner of the number 10 jersey in each team. There's Lionel Messi and Kylian Mbappe. One is at the end of his career as a player, the other is in his early days as a footballer.
Review Bottom
The match which was held at Lusain Stadium was extraordinary. In the first half, Argentina was superior in every way. Messi started this extraordinary game with a goal from the spot in the 23rd minute. Then, 13 more Di Maria doubled Argentina's advantage over France.
In the first half, France was really confused as people confused about what to do. Even just to kick off the goal against Argentina they were not able to. It's little wonder that Deschamps ended up replacing Giroud and Dembele in the first half before the game even ended.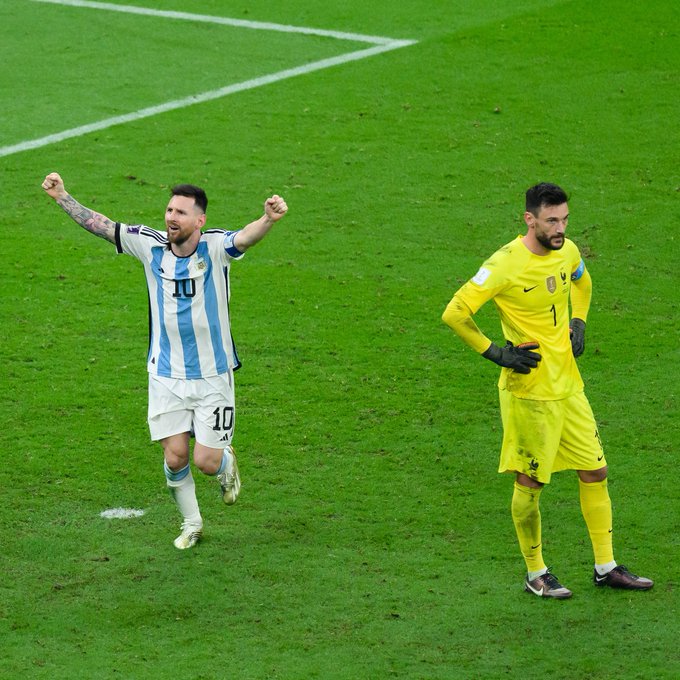 Even in the second half France could not play the game like they usually do. Fresh air came to France when Mbappe scored a goal from the penalty spot in the 80th minute. A minute later, Mbappe doubled his goal with a hard kick. Suddenly, the entire stadium rumbled as if in disbelief. France's two goals only took 97 seconds!
The game got even more exciting when it went into extra time. In the 108th minute, Messi scored again to bring Argentina back ahead. But unfortunately, two minutes before the game ended, France got another penalty. Mbappe did not waste this opportunity to score hattrick and forced to proceed to the round of penalties.
But the fresh wind finally really led to Argentina. Through penalties they managed to beat France 4-2 after two French kickers missed penalties.
ARGENTINA ARE WORLD CHAMPIONS!! 🇦🇷#FIFAWorldCup | #Qatar2022

- FIFA World Cup (@FIFAWorldCup) December 18, 2022
The moment when a dream becomes reality 🏆#FIFAWorldCup | #Qatar2022

- FIFA World Cup (@FIFAWorldCup) December 18, 2022
Messi The GOAT
Argentina victory over French ultimately leading many to believe that Messi has 'finished football'. He was finally able to complete his championship trophy for Argentina after failing eight years ago.
The 35-year-old player can finally match the Argentine legend Diego Maradona by bringing his country to win the World Cup after 36 years of fasting. Besides that, a lot is inscribed The Pulga throughout this world cup.
Messi is one of 6 players who played in 5 editions of the world cup along with Antonio Carbajal, Lothar Matthaus, Rafa Marquez, Andres Guardado and Cristiano Ronaldo.
Messi played in 26 World Cup matches after surpassing Lothar Matthaus' record. In addition, as captain he captained the team 19 times, surpassing Rafa Marquez (17). In terms of minutes played, Messi surpassed Paolo Maldini (2,217 minutes) with a score of 2,314 minutes played.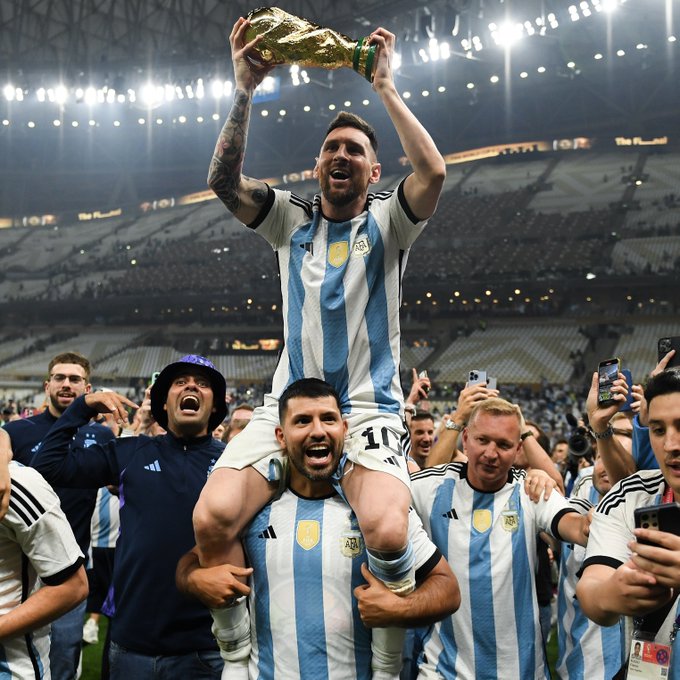 In addition, Messi is the only player to have assisted in five editions of the world cup, there are only Pele, Grzegorz Lato, Diego Maradona and David Beckham who have only been able to do so in three editions. Together with Pele, he became a player who was able to score 6 assists in the knockout stages of the world cup.
In terms of the national team, he is the top scorer in the world cup with 13 goals, far surpassing Batistuta with 10 goals, Diego Maradona (8), Guillermo Stabile (8), Mario Kempes (6) and Gonzalo Higuain (5).
With his nicks managed to bring Argentina won the world cup, Messi can finally complete the collection of titles that he can celebrate during his career. In terms of the national team, he has won Olympic gold medals and the Copa America.
With the club he won 3 Club World Cups, 4 Champions Leagues, 10 Spanish LaLiga, 1 French Ligue 1, 3 European Super Cups, 7 Copa del Rei, 8 Spanish Super Cups and 1 French Super Cup.
Meanwhile, his individual achievements are no joke, winning the Ballon d'Or 7 times is enough to make him the best player of all time, or you could call him The Greatest Of All Time Footballer.
No debate. No one is going to surpass it anytime soon. Trust me.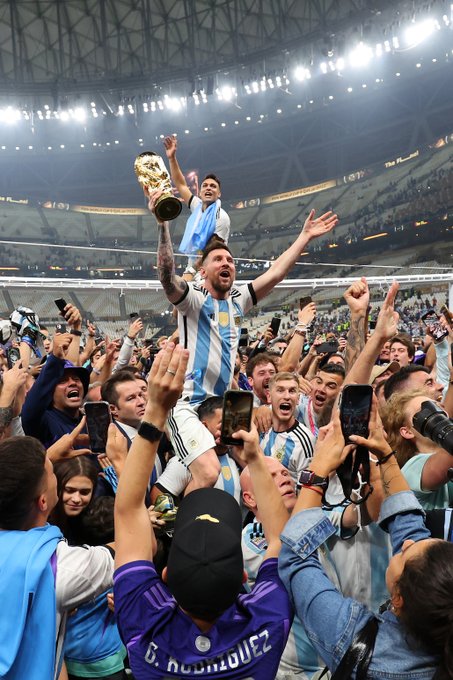 ***
The debate between Messi and Ronaldo is enough up here. And Messi is the winner. He deserves to be made a GOAT with his various achievements so far both at the club, national team or individual level.
Ronaldo is indeed a phenomenal player, he is also able to achieve various achievements just like Messi. However, what made the difference was the World Cup trophy. Believe me, not everyone can do it.
Ronaldo is still a great and phenomenal player, but Messi is more than that, he is the real GOAT.