Japanese football is the best in Asia. Needless to say, from the start of resources, facilities to the competition in Japan is the best in Asia. However, long before Japan, which is now spearheading Asia on the world stage, Japan had been building football seriously for a long time.
The history of Japanese development is quite fast. When compared with Indonesia, it can be said that we are 100 years behind Japan. In fact, Japan used to learn from Indonesia how to manage football at that time.
But now it's reversed. Japan now has to be an example for Indonesia on how to develop football. For example, the left back of the Indonesian national team, Pratama Arhan, had to be willing to play in the J-League2 in Japan to play. Despite Arhan's status in Indonesia as this player, in the second caste of the Japanese league, he is an ordinary player.
This is a small example of how Japanese football has come a long way as we enjoy it now. At least, this process of development of Japanese football has been going on for a long time and gradually. This development started in 1992 with an interesting blueprint.
100 Year Vision
Japan has a soccer blueprint called the "100 Years Vision". This vision is prepared in stages. Starting from early 1988 formed an action committee for the development of Japanese football and discussed the formation of a professional league.
A year later it re-formed the club scoring body for the professional league. So later the clubs that will compete in this professional competition are the clubs that are actually allowed to compete there. Not a club that is ready or wants to compete can compete there.
This is because the point of this assessment committee is to really monitor how professional clubs are managed properly and are not 'stealth' in nature. In 1991, Japan's professional league was officially formed under the name J-League in November 1991 with a total of 10 football clubs.
1992 was the year when Japanese football rose. In that year, Japan formed the vision of 100 years of Japanese football. The vision states that Japan wants 100 professional clubs by 2029.
In addition, in 2029 Japan also targets to become world cup champion. Now, this vision is already 30 years old and Japan is now a giant in Asia but not yet on a global level.
Until now, the Japanese football pyramid has reached level 4 with three professional levels. Even the target of 100 professional clubs has reached 58%.
Influencing Culture
Apart from having a clear football vision, Japan is also greatly helped by the culture of the country itself. It's no secret that Japan is a mecca for many people in the world in terms of its culture.
Japan does have very strong cultural roots. Even with a small country area, they have a culture that forms their own identity, especially in football.
One of the very thick culture in Japan is shitsuke or discipline. This culture is very difficult for many people to imitate, because they must have high enthusiasm and consistency to carry it out. This culture is the culmination of the success of people in Japan.
In addition, Japanese citizenship has also been instilled in them to be orderly, humble and prioritize the interests of their own group.
In football, Japanese players are certainly very persistent and disciplined in practice. They are certainly ready to be pitted against anyone. In fact, many Japanese players play abroad to gain more knowledge with discipline and persistence in training, of course. skill the football.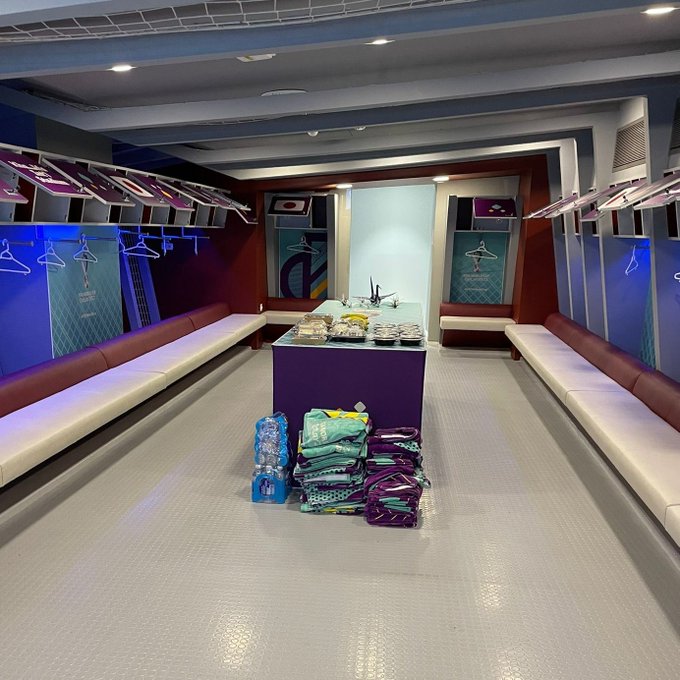 In addition, after every match, the Japanese national team always rearranges their locker room neatly. This is a form of gratitude to the organizers who have prepared a place to change. Their supporters are the same way, they always clean up the trash in the stands regardless of what match they are watching.
Legendary Manga
Apart from culture, Japan is famous for manga-his. In football, there is manga who is already legendary among football fans all over the world, namely Captain Tsubasa. Manga it was composed by Yoichi Takahashi in 1981.
Captain Tsubasa tells the story of a boy who dreams of becoming the best soccer player in the world and making Japan a champion in the World Cup. Manga it tells how this football becomes an endless time playmate where one can have fun with one team and against the enemy.
Popularity mang this had an impact on the development of Japanese football at that time. Football is a popular sport among school children to adults.
Although manga it is full of dramatic and exaggerated scenes from anti-gravity jumps, fire kicks, long throws, chatter during duels, balls that are as flexible as balloons to matches that last for weeks.
However, thanks to the presence of Captain Tsubasa, this is directly connected to how many boys enrolled themselves in soccer schools from 1981 to 1987. This also prompted the creation of the vision of 100 years of Japanese football.
Adieu!