Talking about the golden generation, in recent years we have seen Belgium as one of the countries whose golden generation is being strengthened. This Belgian golden generation first appeared in the 1980s.
At that time, Belgium made it into the 1960 European Cup final but they were beaten by West Germany at the top of the party. After that, Belgium came to World Cup 1986 was able to advance to the semifinals.
At that time, they were reinforced by several key players such as Hugo Broos, Jan Ceulemans, Eric Gerets, to Jean-Marie Pfaff. Their status at that time was actually taken into account. Even on his way in World Cup 1986 after successfully qualifying for the group, they were able to beat the Soviet Union to Spain.
Unfortunately, they had to be beaten by Argentina in the semifinals, at which time Argentina also won the championship. Belgium at that time also had to settle for fourth place after being defeated by France in the race for third place.
But this achievement is history for Belgian football. Before they could finally go further on World Cup 2018
Great Overhaul
The emergence of the golden generation at that time stems from the anxiety over the achievements of Belgian football mediocre. Since the 1980s, Belgium's progress in the international arena seemed to be ignored by opponents.
In the early 2000s, the head of the Belgian football federation, Michel D'Hooghe appointed Michael Sablon as the federation's sporting director to begin reforming Belgian football. This was the aftermath of the failure and the lowest point in Belgian football at Euro 2000.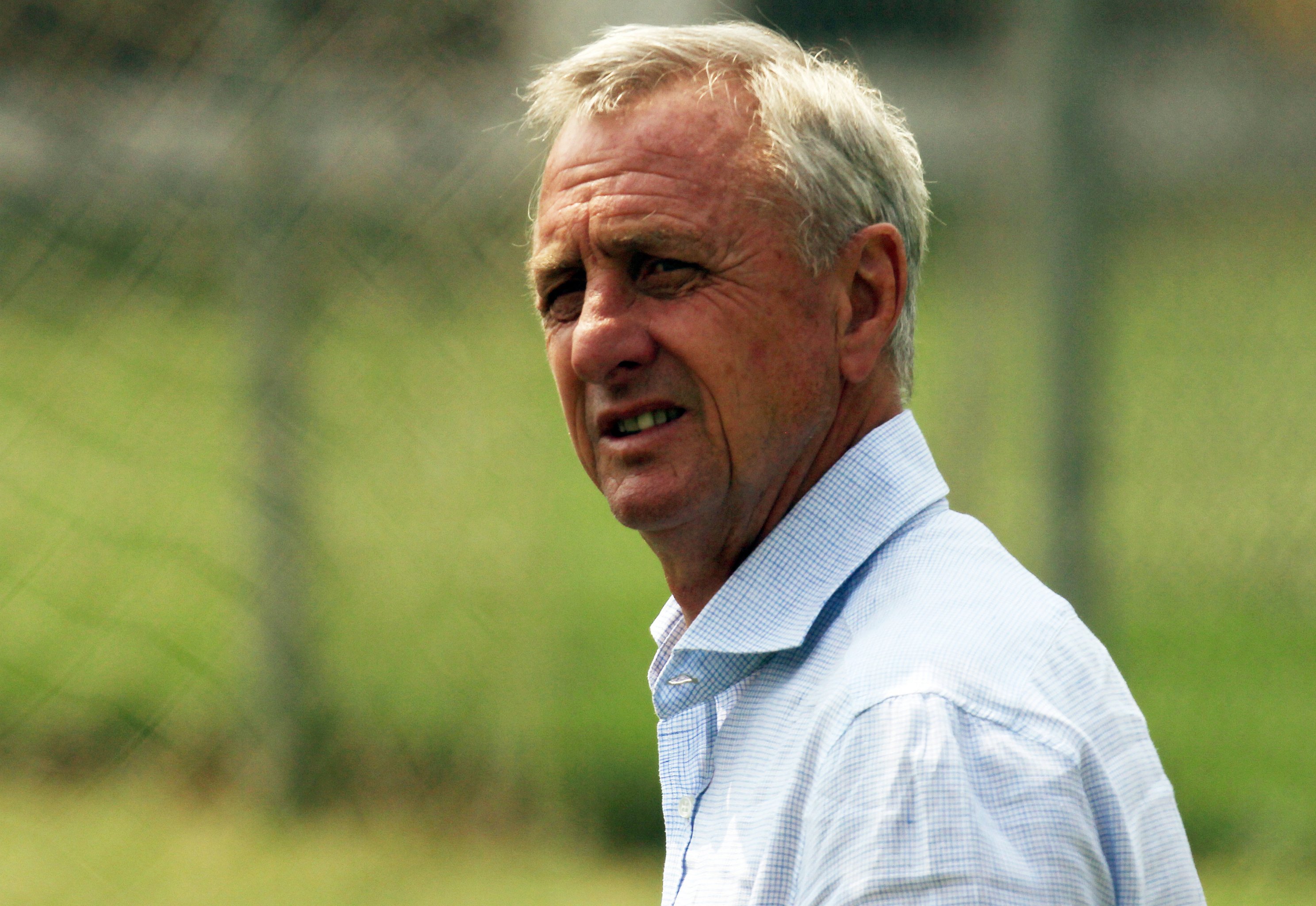 Through the cold hands of Sablon, the first step he took was to observe and learn a lot from neighboring countries which were successful at that time. First he studied in France, which at that time was indeed victorious after winning World Cup 1998 and Euro 2000.
The results of France's golden generation are thanks to the sports education system, football academy programs to training techniques. All that thanks to the contribution of a French technical director, Gerard Houllier. Since then, Sablon has continued to study with Houllier.
Apart from going to France, Sablon also studied in the Netherlands. There was a football maestro named Johan Cruyff. Together with Cruyff, Sablon learned a lot about individual development and game tactics. Moreover, at that time the Dutch were doing well in playing the so-called style of play Total Football.
4-3-3 foundation
After learning a lot, Sablon finally decided on the Belgian early childhood development game standard with a 4-3-3 formation. But before that, Sablon collaborated with various universities to conduct research. He and his team analyzed at least 1500 match videos from various age groups.
They analyze abilities passing, dribbling, crossing and others. Apart from that, Screen Printing also analyzes the psychology and mentality of the players. Sablon's analysis process is quite time-consuming, at least spending 2,5 years doing all of this before he decided to use the basic 4-3-3 formation.
"4-3-3 is very important in honing future players," said Sablon. "The value of a different game system and 4-3-3 will be the most efficient, because you have four parallel at the back, a defensive and offensive triangle in midfield, a striker and two wingers, dribbling past opponents is very important. important." Connect Screen Printing as quoted Bleacherreport.
In addition, within each age group, Screen Printing has its own syllabus. For example, the u-8 group learned to dribble, the u-12 group learned short passes and the u-13 group just learned tactics. The games are also different, starting from 3 versus 3 going up to 5 versus 5 then 8 versus 8 to 11 versus 11.
Sablon's long journey also took 6,5 years to make its curriculum used throughout Belgium. He even made presentations to schools and academies throughout Belgium, which numbered more than 200 schools or academies.
Now, Sablon has become a Belgian football legend. But he has not been the sporting director since 2015. However, the Screen Printing curriculum remains a valuable treasure for Belgian football.
Last chance
After several years of Sablon coaching results, the results are starting to show in several international tournaments. Players like Courtois, Kompany, De Bruyne, Witsel, Hazard and Lukaku were born.
As a result, at the 17 U-2007 European Cup, they advanced to the semifinals which were guided by Hazard. The following year, the U-23s won bronze along with Vincent Kompany, Thomas Vermaelen, Marouane Fellaini and Jan Vertonghen.
At the senior level, Belgium managed to qualify for the 2014 World Cup and advance to the quarter-finals. Previously they wiped out the victory in the group phase and eliminated America in the round of 16. But in the quarter-finals ran aground by Argentina.
Meanwhile, at the 2016 European Cup, Belgium's move was thwarted by the surprise team Wales in the quarter-finals. Even though at that time Belgium had a great chance to go even further.
Don't want to go home early, Pada World Cup 2018 Belgium played powerfully in the group phase, frustrating Japan dramatically in the last 16, beat Brazil in the quarter-finals, but it was a shame to lose to France in the semifinals. Belgium was finally able to smile a little when it managed to win third place beating England.
At the 2020 European Cup, Belgium again lost in the quarter-finals. This time they lost to the Italian champions.
The current Belgian golden generation is no longer young, on average they are in their 30s, of course many have passed their heyday as players. In World Cup 2022, of course, will be the final venue for proving the Belgian golden generation as a result of Screen Printing education.
We'll just have to see how De Bruyne and his peers blend in with the new generation in the current squad. Great expectations certainly exceed the achievements in World Cup 2018
However, now it's just waiting for the cold hands of a Roberto Martinez to guide his players. On World Cup In 2022, Belgium is in Group F with Morocco, Canada and Croatia.
It's certainly easy for Belgium to qualify from the group, just the knockout stage which is Belgium's biggest test. If Belgium can not be champion in the World Cup this time, they could be called the golden generation who couldn't afford gold.
Adieu!